Bloomsbury
Decoration of the Authors' Room fireplace in the esteemed Bloomsbury Publishing house. Our brief was to create a warm and engaging space to inspire authors and other visitors. Following the collective of artists and writers known as the Bloomsbury Group, the mural is inspired by the pulpit of Berwick Church which was decorated by Vanessa Bell and Duncan Grant 1941-45.
Featured in Country Life and Homes and Gardens.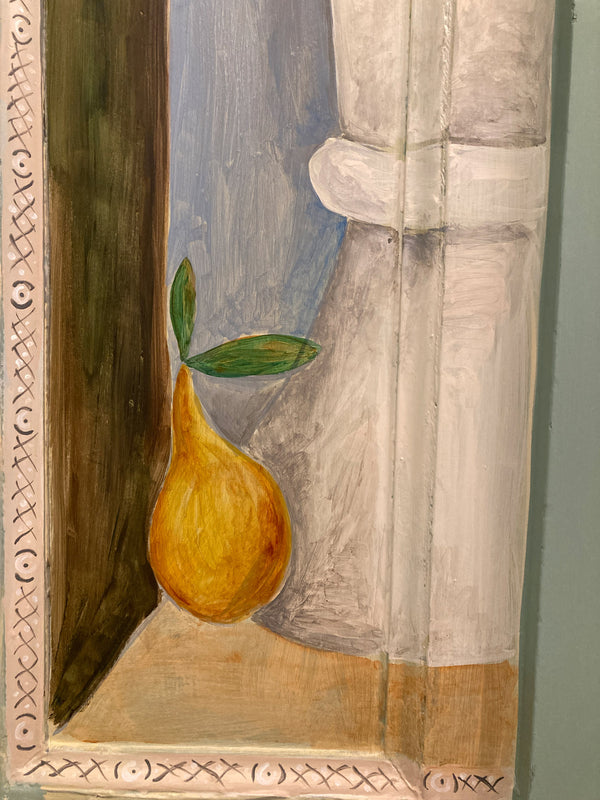 Set decoration and painting for the feature film Vita & Virginia, telling the true story of the relationship between the writer Virginia Woolf (Elizabeth Debicki) and her lover Vita Sackville West (Gemma Arterton).
Director Chanya Button, Cinematographer Carlos De Carvalho